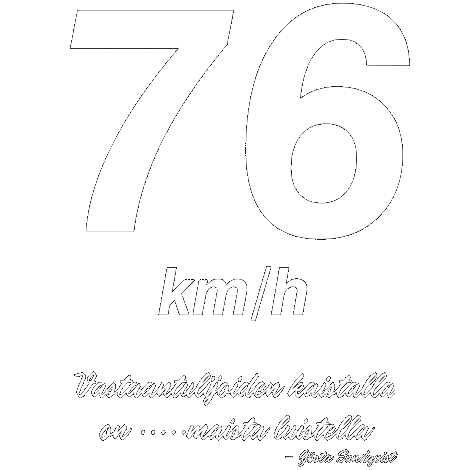 PanuWorld is a proud member of the FinLine 2010 76 km/h team *
FinLine inline skating event
FinLine-matkarullaluistelutapahtuma
FinLine is a unique multi-day skating event skated every summer on Finnish roads. The event is 100% non-competitive — everybody is skating just for fun and just the speed they like. In addition to skating, an important part of the FinLine week are the nice and well-equipped accommodations around the Finnish countryside and the beautiful lakes were we have swimming breaks during the day-trip!
You are probably interested already — why not to join FinLine on the next summer? See Street Gliders' web site for instructions how to participate.
Compare the total and average daily distances skated on each FinLine
Miscellaneous facts from the history of FinLine
"20 vuotta FinLineä" -kuvavisa. Testaa FinLine-tietämyksesi tai -arvauksesi!

Feel unique spirit of the Finnish

FinLine skating tour

...
Maistele

FinLine-luisteluretkien

tunnelmaa...
FinLine on ainutlaatuinen monipäiväinen rullaluistelutapahtuma, joka luistellaan joka kesä suomalaisilla maanteillä. Tapahtuma on täysin ei-kilpailullinen — jokainen luistelee vain omaksi ilokseen ja juuri sitä vauhtia mistä pitää. Luistelun lisäksi FinLine-retkellä kohtaa unohtumattomia elämyksiä suomalaisella maaseudulla, niin kodikkaissa ja tasokkaissa majoituksissa kuin myös niissä vesistöissä, joihin poikkeamme kesken kaiken uimatauolle!

Miksi et tulisi mukaan ensi kesänä? Katso Katukiitäjien nettisivuilta ohjeet osallistumiseksi.